The "Let's Do Better" bus tour will visit with seniors in their communities to discuss their reaction to the controversial health reform care bill passed in 2010. This legislation, which remains unpopular with seniors, cuts Medicare, cripples Medicare Advantage, establishes a
"Medicare IRS"
, and generally provides for a bureaucratic takeover of important health care decisions — all unpopular with seniors.
The tour is a project of the 60 Plus Association.
Events surrounding the tour will include rallies, health care briefings, meet & greets, and townhall meetings. It will also feature health care experts and advocates, as well as the 60 Plus leadership team of Jim Martin, Amy Frederick, and legendary entertainer Pat Boone — who is the national spokesperson for the seniors group.
60 Plus, founded more than 20 years ago and currently supported by some 7.2 million "senior activists", is often referred to as the conservative alternative to the AARP. The group funded by voluntary donations from over a quarter-million donors and does not accept taxpayer funding, unlike the AARP.
The bus has a replica of its own AARP bumper sticker reproduced in giant letters on the outside of the bus, 'AARP: Association Against Retired Persons.' The side panels read: 'Healthcare Reform: Let's Do Better–Patient Centered, Affordable Reform.'
Click here to learn more about the 60 Plus Association.
Related articles: 60 Plus Launches Second Leg of National Bus Tour
60 Plus Leadership Team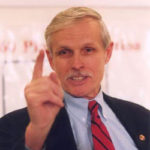 Chairman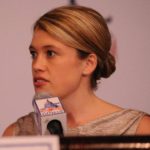 President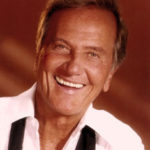 National Spokesman